Need Help? Call 0161 439 5446
| Mon-Fri 9am-5pm
Crossword Solver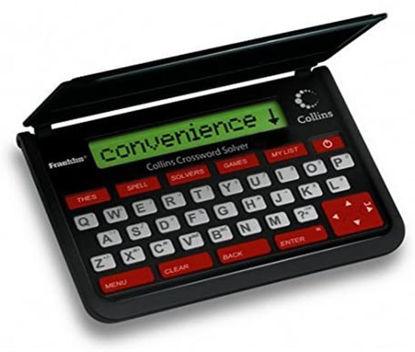 The Collins Franklin CWM 109 Crossword solver with word builder and anagram solver will help you with your tricky crossword puzzles. Help build your vocabulary with the thesaurus and phonetic spellchecker. With 7 word games and an anagram solver you can have hours of crossword fun! Calculator with Metric/Currency Converters User wordlist The Collins CWM 109 Solver is ideal for use while travelling as it neatly fits into your pocket.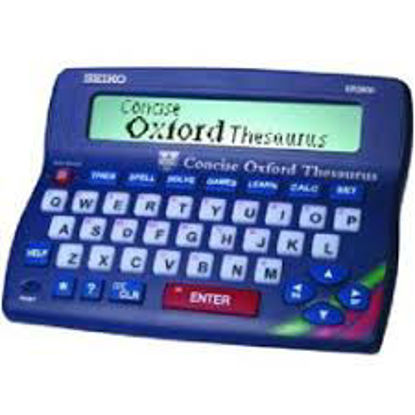 Seiko Concise Thesaurus, A dictionary of synonyms. The foremost electronic thesaurus including spellchecker, crossword and anagram solvers, a calculator and 8 word games.This is a desk top version of the Seiko ER 2100 Measurements are 13cm x10.5 cm, the actual screen measures 10cm x1.5cm Batteries included.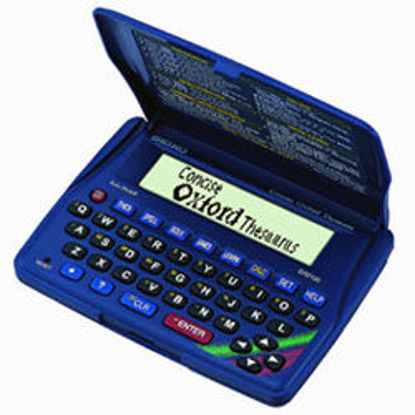 The Seiko ER 2100 designed by Seiko Instruments contains the entire Consise Oxford Thesaurus. Providing 4 million synonym links and also gives access to 365,000 alternative/ opposite words. This is a hand held version with a lid. Seiko ER 2600 is a desk top version.
back to top