Need Help? Call 0161 439 5446
| Mon-Fri 9am-5pm
Electronic Dictionaries and thesaurus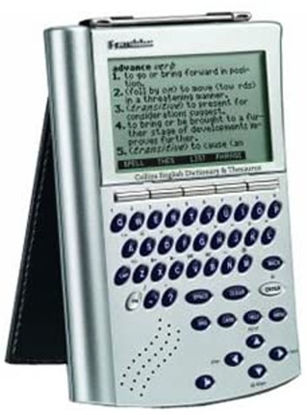 It is designed to help you communicate effectively, it combines high-quality language reference with state-of-the-art search technology, providing instant access to over 500,000 words and definitions. It has test your spelling, improve your vocabulary, take grammar quizzes, read a variety of additional material for information about different language and writing tools, tips, techniques and suggestions. Features: Spellchecker. Instant access to over 500,000 words and definitions. Phonetic spell correction for 180,000 words . Search over 40 subjects including: Astronomy & Space, Biographies, Economics, Electronics, General sports, History, Literature, Medicine and Physics, Transport. Collins Concise Thesaurus. Find over 250,000 synonyms and antonyms. Quotations from the Collins Thesaurus A-Z Complete and Unabridged. Specially selected to add sparkle, interest and humour and give users instant access to the wit and wisdom of centuries. Over 3,500 quotations.. Collins Cobuild Idioms Dictionary. Over 6,000 references. Up to date coverage of idioms from British and American English. E.g. A white elephant; pear shaped. Collins Gem Bradfords Crossword Solver Dictionary . Look up over 120,000 crossword solutions. Confusables®. Identifies and defines commonly confused words, such as there, their and they?re Solvers. Crossword solver: Solve crossword puzzles by filling in missing letters in words. Anagram solver: Turn a series of letters into a word. Word builder: Build a word list with as many words as possible. User List. Create your own list of words to study. Learning Tools.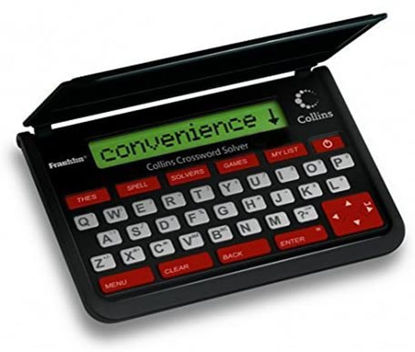 The TPQ-109 includes content from the Collins Compact Thesaurus 3rd Edition 2006 and includes over 280,000 synonyms and antonyms.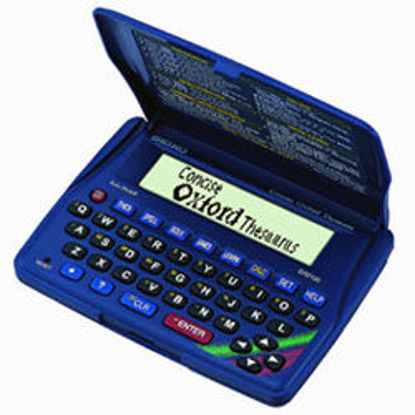 The Seiko ER 2100 designed by Seiko Instruments contains the entire Consise Oxford Thesaurus. Providing 4 million synonym links and also gives access to 365,000 alternative/ opposite words. This is a hand held version with a lid. Seiko ER 2600 is a desk top version.
back to top